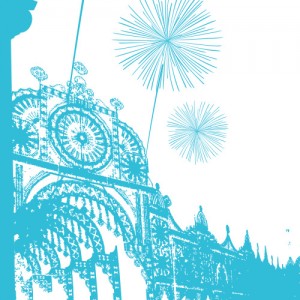 Tradition, religiosity and folklore
With its mix of religious cults and ancient pagan rituals, Salento offers a variety of religious feast days; of fairs, that stem from the agricultural economy in which these markets were the way of exchanging machinery and animals; and of festivals that were once the only time to have collective fun. Today, all of this is the bridge and link to traditions that make it easier for everyone to get in touch with these ancient roots. Amongst luminarie (traditional decorative lights), processions, bands, fireworks, bonfires known as "focare", traditional dances such as "pizziche" and "tarantate", as well as various tastings of typical dishes and local produce, let yourself go in this world of historic rituals. You could be surprised!
Not to be missed in Leuca , on a Sunday in May that is fixed year by year, the event "Ville in festa" takes place, during which Santa Maria di Leuca's magnificent 19th century villas are opened to the public. During this event, it is possible to admire their historical and architectural particularities in a guided tour accompanied by tastings of local food and wine.
A must see the feast to the Madonna in Leuca, that begins on August 14th when the statue of the Virgin Mary is taken to the Church of "Cristo Re". On the 15th, the statue is then accompanied by a long and intense torch lit procession through the streets of the town, known as the "intorciata", which ends at the sea. Once at the port, the statue is taken on board a fishing vessel drawn at random and decorated festively for the occasion. It is followed by numerous fishing boats, other vessels and the town's band and transports the statue to the marina di San Gregorio and then turns back.
Once the boat has returned to Leuca there is a mass and to close the evening there is a spectacular fireworks display. But the celebrations do not end here and go on until late at night with numerous stalls selling sweets and local produce, decorative lights and folk music concerts.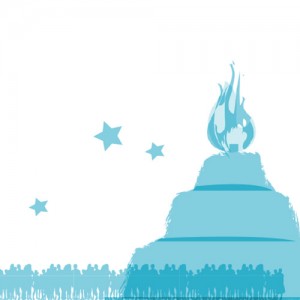 A delightful craft fair with terracotta and papier-mâché statuettes of figures from the nativity scene takes place in Lecce (December 13th). These statuettes are crafted by able hands and embellish Christmas time. Whilst waiting for the festive season, it is possible to go back to pagan fire rituals: at Spongano (December 22nd) the "Festa delle Panare" takes place, during which decorated reed baskets full of olive oil residues are put on fire according to ancient rites that unite the sacred and profane… and Christmas is here. The magic of various nativity scenes reaches its peak with those at Tricase and Castro (December 25th), in "living" nativity scenes with real animals and people full of light, which is a recurring theme at the "focare": bonfires lit following ancient pagan propitiatory and purification rituals that the Church then Christianized. Bonfires are held everywhere – the most historic and the largest in Europe is that held at Novoli (January 16th and 17th) in honour of Sant'Antonio dell'Abate – darkness is overcome and evil spirits frightened by so much light fly away. A bit of ash or coal brings you luck and once again Saint Antonio will protect you for another year.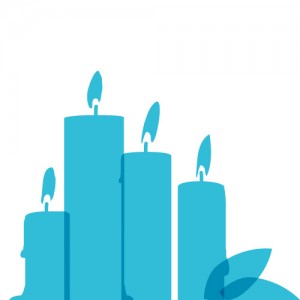 As heritage of the various cultures that have passed through the Salento area, pagan rites were Christianised and not least the "Candelora" (February 2nd in all churches). This blessing of candles derives from the ancient roman Lupercalia rituals. At Martano, on the following Sunday, an ancient fair takes place in which mostly horses are traded. And then, in a flash, it's carnival time: the joyful and merry procession of decorated carts in Gallipoli (Shrove Tuesday and preceding Saturday and Sunday) has its roots in the roman Saternali rites. To top it all off, there is the feast for Saint Joseph – which in Giurdignano (March 19th) actually takes place in people's private homes. 13 dishes make up the traditional meal that is served to people dressed as Saint Joseph, the Virgin Mary and other Saints. A real fusion of rites and myths.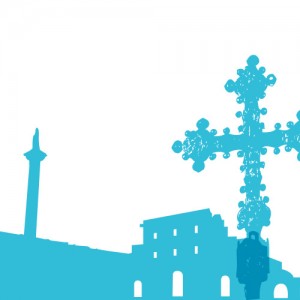 Salento is home to popular festivals such as in Gallipoli where on Good Friday, four hooded confraternities slowly process until dawn. Or in Calimera, where on Easter Monday, there is the rite of passing through a hole in a stone situated in the chapel of San Vito. Or the ancient pilgrimage that in April leaves Lecce to arrive at the sanctuary in Santa Maria di Leuca. Then there are the typical dishes of the peasant tradition that appear in the first festivals and propitiatory rites – that were once pagan – to invoke abundance and fertility such as "La Primavera de lu Masciu" in Sannicola (2nd/3rd week of May). These festivals invite you to spend time outside, the warm season has arrived. It's a time of rebirth.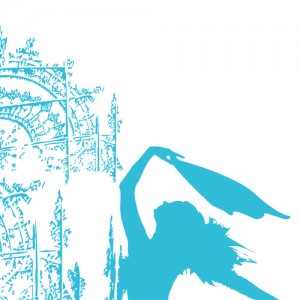 As the days get longer and leisurely walks are in order, the feast days get into full swing with their spectacular "luminarie" light displays. Amongst many, the feast day in Calimera (21 giugno) has a unique tradition in which torches made of crepe paper by the town's inhabitants are lit in the town centre. A few days later "Borgoinfesta" begins in Borgagne (24th/26th June) considered the opening of the summer season; the night dedicated to saint John is spent amongst jesters, acrobats, fire-eaters and jugglers during which it is possible to learn the "Riti della Rugiada"(Rites of Dew) linked to the magical night of June 24th. Then in Galatina there is the Feast dedicated to Saint Peter and Saint Paul (June 28th-30th), in which tambourines and "pizziche", traditional folk music, frenetically yet soothingly accompany the "tarantolate" (girls whom in the past were believed to have been bitten by spiders inducing frenetic dance-like movements) in rhythms to which it is impossible to not move… have we been bitten too?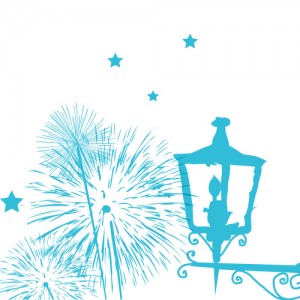 The season is full of food festivals and this month the skills of those who mount the "luminarie" decorative lights are unparalleled in the feast dedicated to Santa Domenica at Scorrano (July 5th/7th): thousands of small lights reproduce icons of saints, and famous monuments and buildings. The national firework display competition, in which the fireworks are let off to music, make this feast day a real must; amazement and the enchantment of this event will stay with you for ever. Another moving event is the light at sunset at Gallipoli during which a procession of boats that follow the statue of Saint Christina open the festivities dedicated to this saint (July 23rd/25th), in a religiously silent tradition of over 200 years. With similar religious devotion, at Martignano for the feast of San Pantaleone (July 26th/27th), the faithful cover the statue of the saint in gold and money. Thanks to devotion, grace will be revealed.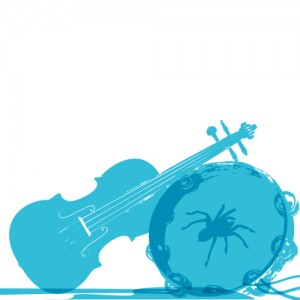 We find the smells of the local food in the famous "Festa della municeddhra" at Cannole (August 10th/13th) ; this celebration of the ancient yet simple tradition of cooking snails welcomes hordes of people. These hordes then go for a devout stop at Otranto (August 14th) for the "Festa dei SS. Martiri" dedicated to the 800 martyrs slain by invading Turks in 1480, and then go on to Torre Paduli (August 15th) for the "Danza delle Spade", traditional sword dancing, in which men combat to the rhythm of drums in a compelling mix of traditional "pizzica" folk dance and fencing. The closing concert of the Notte della Taranta at Melpignano (August 27th) is the climax of a series of concerts held throughout the summer all over Salento in which the rhythm of the traditional "pizzica" music runs through your veins. And then…. The feast dedicated to Sant'Oronzo in Lecce (August 24th/28th) brings the summer season to an end: the hundreds of stalls selling typical local handicrafts and produce are captivating. But with a heavy heart, it is time to say farewell to the summer. A' la prochaine!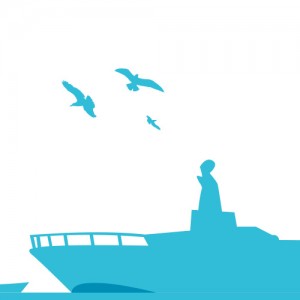 Autumn arrives and the grapes ripen: this is a well-known fact in Carpignano Salentino, where every year (1st Week End in September) the now famous and most important festival in Salento "Festa de lu mieru" wine festival takes place. Whilst toasting the grape harvest with excellent wines, eating local cuisine and dancing to local and non-local live music, it is possible to see the frenzied battle using no less than celery plants for a weapon known as "lanciu te lu lacciu". Cheers! From the profane to the sacredness of the procession of boats in Otranto (1st Sunday of September) that sees fishermen and sailors following a boat carrying the "Madonna dell'Altomare" into the port; and the sanctity of the feast dedicated to San Giuseppe da Copertino, celebrated in his native town (September 16th /19th) amongst spectacular luminarie lights and firework displays. In spite of winter drawing near, it's still time to smile!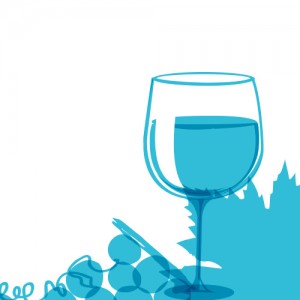 The key event of autumn in Salento is the festival held at Martano ( the second period of 10 days in October) "te la volia cazzata" (a type of stoned and pressed olive) which is twinned with the "Festa del Risotto di Villimpenta" (Mantova). So together with dishes prepared with olives and other local foods, one can smell decidedly northern risotto, polenta and Lambrusco. A delightful mix that underlines salento's hospitable nature. The same hospitality that can be found at the Fiera di Ognissanti (November 1st) for All Saints' day in Carpignano, linked to the peasant tradition of trading animals. Since the year 1000, as winter approaches, it is possible to find products of all kinds. As winter sets in, it is necessary to keep warm and at the "festa del Vino Novello" at Leverano (first week of November) amongst acrobats and fire-eaters one waits for the exact moment in which to open the bottles of new wine; and then there's the "focara" bonfire dedicated to Sant'Andrea (Saint Andrew) in Presicce (November 29th) that opens the season of pagan rituals with fire.