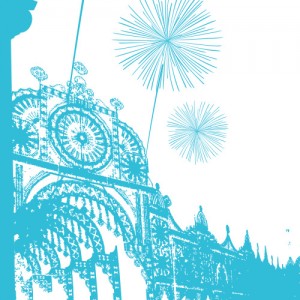 Tradition, religiosity and folklore
With its mix of religious cults and ancient pagan rituals, Salento offers a variety of religious feast days; of fairs, that stem from the agricultural economy in which these markets were the way of exchanging machinery and animals; and of festivals that were once the only time to have collective fun. Today, all of this is the bridge and link to traditions that make it easier for everyone to get in touch with these ancient roots. Amongst luminarie (traditional decorative lights), processions, bands, fireworks, bonfires known as "focare", traditional dances such as "pizziche" and "tarantate", as well as various tastings of typical dishes and local produce, let yourself go in this world of historic rituals. You could be surprised!
Not to be missed in Leuca , on a Sunday in May that is fixed year by year, the event "Ville in festa" takes place, during which Santa Maria di Leuca's magnificent 19th century villas are opened to the public. During this event, it is possible to admire their historical and architectural particularities in a guided tour accompanied by tastings of local food and wine.
A must see the feast to the Madonna in Leuca, that begins on August 14th when the statue of the Virgin Mary is taken to the Church of "Cristo Re". On the 15th, the statue is then accompanied by a long and intense torch lit procession through the streets of the town, known as the "intorciata", which ends at the sea. Once at the port, the statue is taken on board a fishing vessel drawn at random and decorated festively for the occasion. It is followed by numerous fishing boats, other vessels and the town's band and transports the statue to the marina di San Gregorio and then turns back.
Once the boat has returned to Leuca there is a mass and to close the evening there is a spectacular fireworks display. But the celebrations do not end here and go on until late at night with numerous stalls selling sweets and local produce, decorative lights and folk music concerts.